Want publicity for your book or business? Join Steve Harrison for a free web class with six top journalists who write for major magazines, newspapers and online outlets

"Six Top Journalists Share How to Get Featured in National Magazines, Newspapers and Online"
THURSDAY

July 13th
at 2 pm Eastern (11 am Pacific)
and 7 pm Eastern (4 pm Pacific)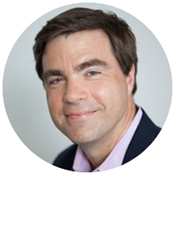 You're invited to a free web class with top journalists who've written for New York Times, Woman's Day, Cosmopolitan, Parents, Huffington Post, FoxNews.com, The National, Women's Health, Real Simple, Men's Journal and other leading outlets.

Learn what most authors, experts and entrepreneurs never discover about how to get major-league publcity for a book, product or cause.
The FREE web class is on...

Thursday, July 13th

2 pm Eastern (11 am Pacific)
- and -
7 pm Eastern (4 pm Pacific)
FROM: Steve Harrison
For all the talk about the decline of print media, the fact is many major magazines and newspapers still have HUGE reach.
A single article about your book, business or cause in a top print publication has the potential to change your life forever ... sending your sales soaring and creating buzz around your work.
What would it take for you to get featured in a major publication like one of these?
New York Times

(daily circulation 571,000)

Cosmopolitan

(circulation 3,011,848)

Women's Health

(circulation 1,511,719)

Men's Journal

(circulation 758,298)

Parents

(circulation 2,078,000)

New York Daily News

(circulation 516,000)

Institutional Investor

(circulation 101,000)
Ready to find out? Join me for a free web class with six top writers who've written for those publications as well as major online media.
They'll tell you exactly what you need to do to land major coverage not just in magazines and newspapers but on the many rapidly-growing online outlets such as FoxNews.com and Huffington Post.
Register for the free web class with the journalists which will be held this Thursday (July 13th) at 2 pm Eastern (11 am Pacific) and 7 pm Eastern (4 pm Pacific).
Hope you can make it because I know you'll learn a lot!
See you on the web class,
Steve Harrison
ABOUT STEVE HARRISON
Steve Harrison has dedicated the past 20+ years of his life to helping authors and entrepreneurs promote their books, products and services.
Steve and his team have helped more than 12,000 authors promote their books as guests on radio and TV talk shows -- more than any PR firm on the planet.
As publisher of Radio-TV Interview Report (RTIR), he's help launch such bestselling books as Chicken Soup for the Soul, Rich Dad Poor Dad, The Worst Case Scenario series, The Finish Rich series, and the Dummies series to name just a few.
Every year, he presents the National Publicity Summit in New York, where he gives 100 publicity-seekers the once-in-a-lifetime chance to meet face-to-face with producers, editors and journalists from major media such as Good Morning America, Today Show, Time Magazine, Family Circle, ABC's 20/20, Dateline NBC, CNN, Fox News and many others.